One of the leading subject matter experts on compliant Fair lending methodologies and strategies for lenders.  She has developed programs, training, technology and guidance to both lenders and consumer advocacy groups at a national level.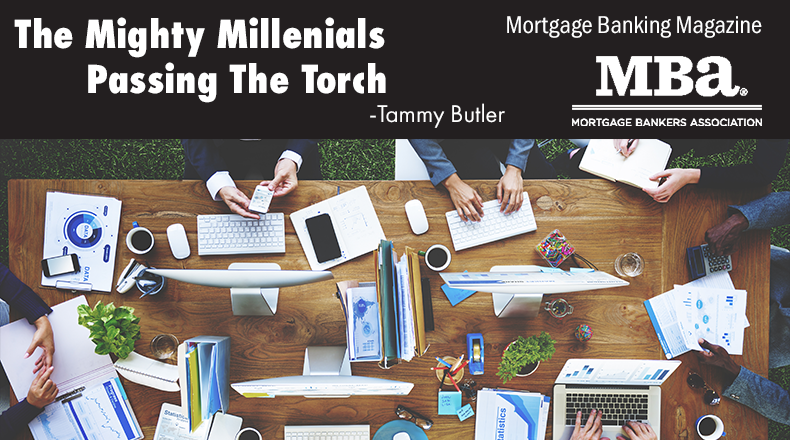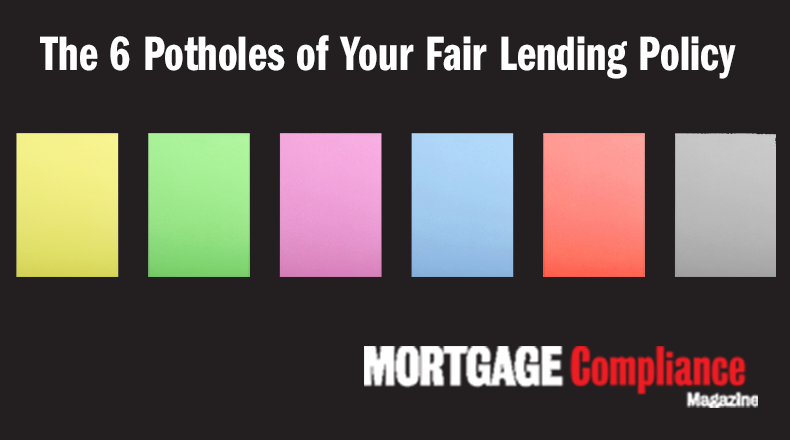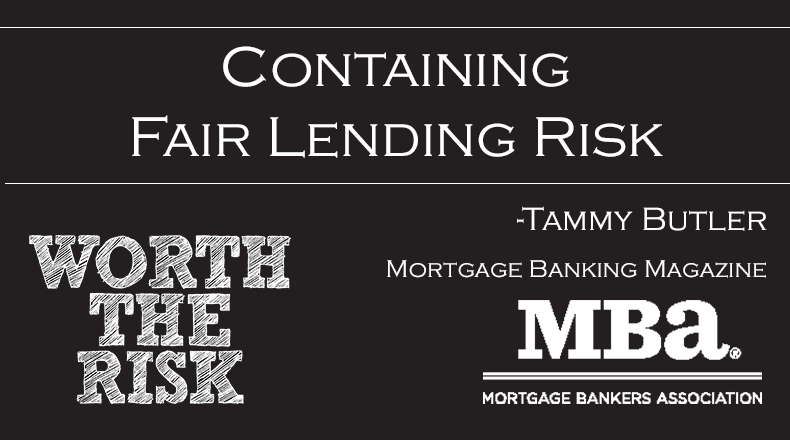 Neighborworks America, LaRaza (NCLR) and NCRC all private-labeled her lending technology, which was considered a gold standard model for assisting non-profit counseling organizations gain access to credit for their clients.  This platform replaced the lender of 30+ years that was being funded by Neighborworks America, saving the program over $1,000,000 in costs per year while at the same time, providing increased access to credit for consumers in underserved communities.  The 4 years that Tammy spent in the field working with the Government intermediaries, which was in the majority of the underserved communities in the U.S., allowed her to gain first-hand knowledge of the specific credit needs for LTM borrowers.
Her most recent work involved building and branding a new technology and compliance management system workflow for Optimal Blue, to protect compliant lenders from pricing disparity claims and disparity in pricing exceptions, which is the leading causes of fair lending violations.  In addition, she was able to change the way that regulators, lenders and legal authorities approach fair lending analysis as it relates to pricing disparity and pricing exceptions. This technology updated the outdated methodologies and now offers mortgage lenders increased protection, and detection methodologies for their pricing policies.
Tammy has also performed the duties of a top producing originator, production manager, owned the largest training school in the mortgage industry and developed two successful technologies that integrated directly with LOS systems, counseling platforms, mortgage insurance companies, credit bureaus and secondary market lenders.  Tammy is a Master CMB, LSS Black Belt and Certified Home-buying Counselor.  As the author of one of the top compliance discussions groups on LinkedIn, industry blog, and frequent contributor to magazines such as Mortgage Compliance Magazine and Mortgage Banking Magazine, Tammy has guided many lenders through all of the new compliance regulations with practical tips and solutions for proper compliance implementation.  This diverse background positions her as the "go to" candidate to develop viable LTM sales & marketing strategies in combination with strong technologies, workflow and compliance management systems for fair lending.
What is a Fair Lending Strategist?
If your company has a problem that needs to be solved, needs assistance because there just aren't enough hours in the day, or you are concerned about an upcoming exam, let's talk ! I have a reputation for working quite well with your counsel, department heads, operations and sales to help you achieve fantastic results and get everyone on the same page! Our conversations are all confidential, safe, secure and full of the solutions you need to make your job a lot easier! The first hour is on me, so let's get this party started!
Why a Fair Lending Strategy is Important!
Fair lending strategy isn't just bringing in more production in an underserved area, or throwing people into an area hoping to get loans. In fact, there are many techniques that lenders have tried that will have the opposite effect on your fair lending stats.
The Real Solution is an entirely planned strategy from the inside out that leads you to the qualified clients in a underserved area, verus just any clients in that area. These techniques are tested, proven and work to serve both you and the underserved community. Win-Win results with consumer, the community, the lender and regulator is a powerful combination. Ask us How!
[social_buttons full_width_icons="true" facebook="true" twitter="true" google_plus="true" linkedin="true"]
Still Not Convinced? How About Some Free Advice! [button color="see-through" image="default-arrow" size="large" url="http://fairlendingdiversity.com/fairlendingstrategies/" text="Learn More!" color_override=""]