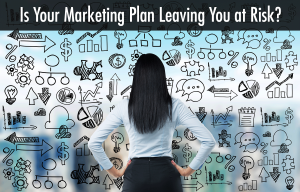 Here is a great article about the entire referral/kickback quandary we have in our industry. It seems like the entire ecosystem of referrals is being reviewed.
A thorough evaluation of where your referrals are originating from, which includes a risk evaluation, should be done to understand your inherent risk. Without this evaluation something just might sneak up on you and that could be costly.
And it's not just the referral sources! I'm also going to rant about the information being fed to your originators regarding great sales/marketing practices. As most of your know I was a top producing originator at one time and trained thousands of originators in my production schools. So I am definitely pro-sales and pro-marketing. But as they say "times they are a changing" and so must your techniques.
Sales is your company's Face to the public!
I would strongly recommend that you take a look at the "national trainers" who are feeding ideas on marketing and training to your originators. It is likely that some of their "advice" is in direct conflict with the enforcement interpretations of today. Some of these techniques may have worked years ago, but they are now taboo under several regulations. And while we may not[] [/] agree with the intense scrutiny of the CFPB with regard to this issue, the threat exists and must be monitored or it could put you out of business.
I get quite a few "snippets" of training programs for originators that are sent to me by concerned executives. These are programs that companies pay a lot of money for, and it's easy to see that these trainers still talk about techniques from the "good ol' days", that will really mess you up in today's world. Specifically, I'm speaking of Fair Lending issues, UDAAP, and RESPA violations. Some of these courses/seminars are a lender's worst nightmare and you may not even know it! Okay, rant over so please take a look at all aspects of your business and stay off of the CFPB radar screen!
To Read the Article from Housing Wire, CLICK HERE!